(via Pink Zebra Print - Polyvore)
(via Legend of Zelda - Polyvore)
(via Sailor Moon - Polyvore)
Snow White, Princess Aurora, Ariel, and Belle with modern day outfits.
(Source: sparklefists)
Fairy Kei

fairy kei inspired by mikanbouya featuring pink shoes
Lately I have been interested in Fairy Kei and Spank girl style. I had seen pictures before but didn't know there was a name for that style. Here are some other pictures to give you a better example of what Fairy Kei looks like. I find it adorable, and makes me really like pastels right now.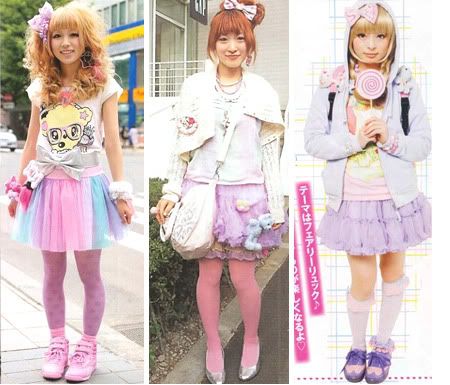 I was playing with photoshop today and rainbow gradients.


Harajuku Polyvore outfits

Harajuku 1 by mikanbouya featuring blue scarves
---